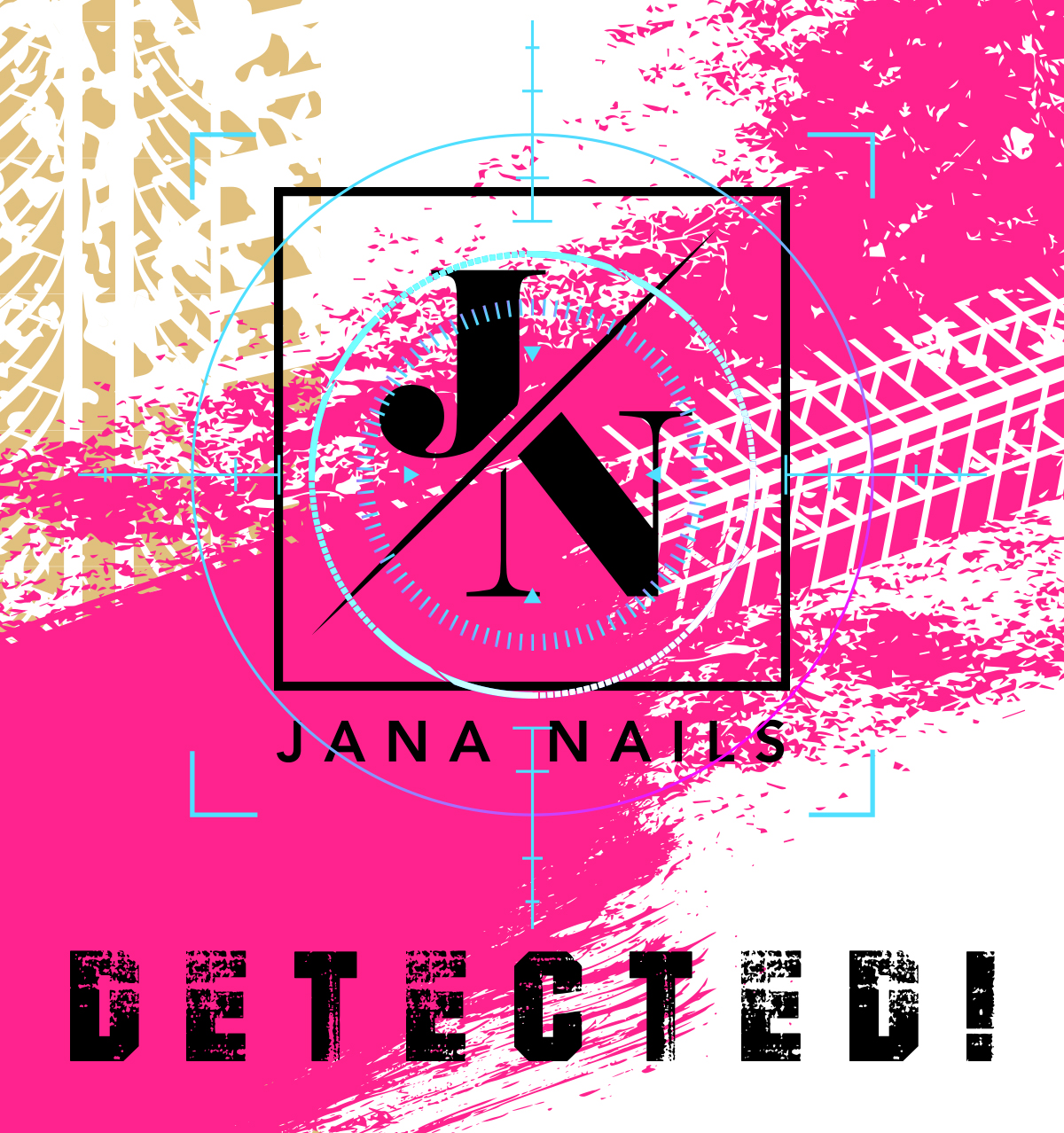 Pripremi se za uzbudljivu jesen u tamnim, provokativnim, ali uvijek trendy nijansama. Pronađi pravi #glam&wild🔥 look u jednoj kolekciji sačinjenoj od 10 zavodljivih i vječitih klasika.💎
Vjerujemo da se u tebi krije zavodljiva race girl i želimo da ove jeseni stisneš gas do daske i zablistaš u novom #onfire look-u.🏍️❤️‍🔥💯⚡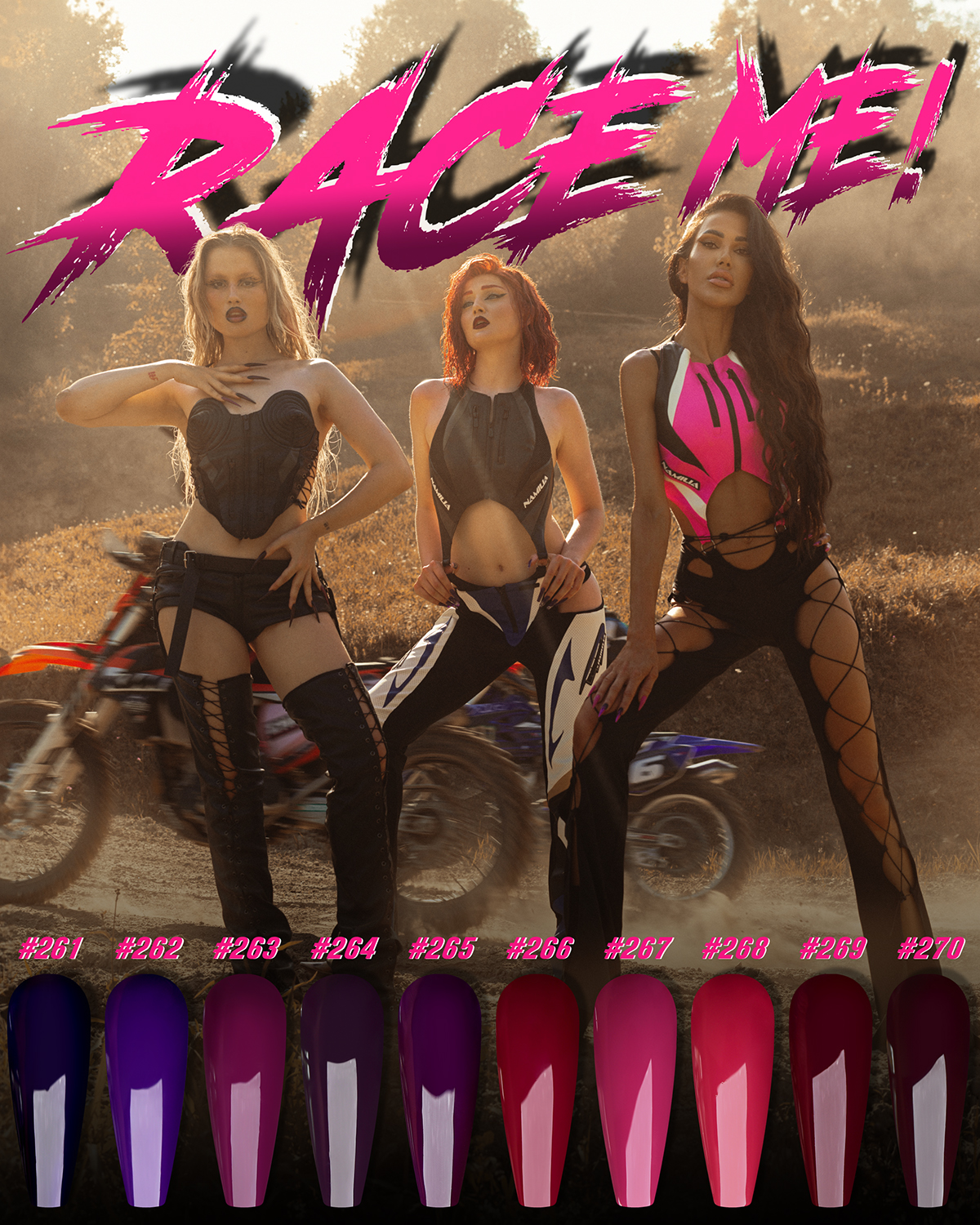 Race me! kolekcija ove jeseni zavodi svačiji pogled! Paleta boja se proteže od zagasitih bordeaux, plum i dubokih plavo-ljubičastih nijansi do energičnih tonova maline i fuchsije. Cijela se kolekcija izuzetno dobro upotpunjava u svaki #powergirl look a boje su savršene i bezvremenske.💥🏍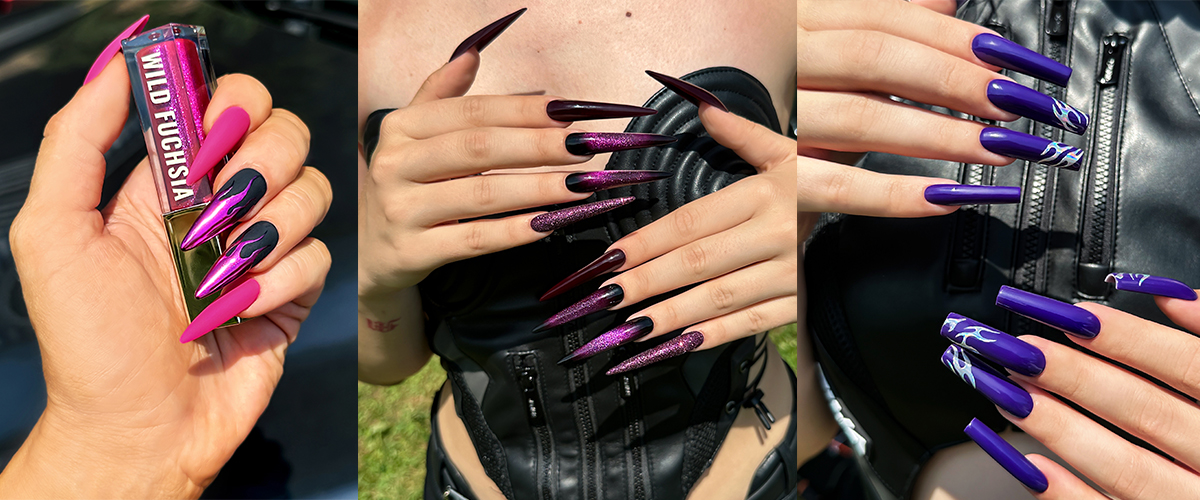 Boje kojima ove jeseni zasigurno dižeš prašinu:
🔥 #261 Speed Siren
🔥 #262 Racing Diva
🔥 #263 Adrenaline Goddess
🔥 #264 Moto-mania
🔥 #265 Queen of the tracks
🔥 #266 Temptress
🔥 #267 Blazing pink
🔥 #268 Red dust
🔥 #269 She-rider
🔥 #270 Venomous road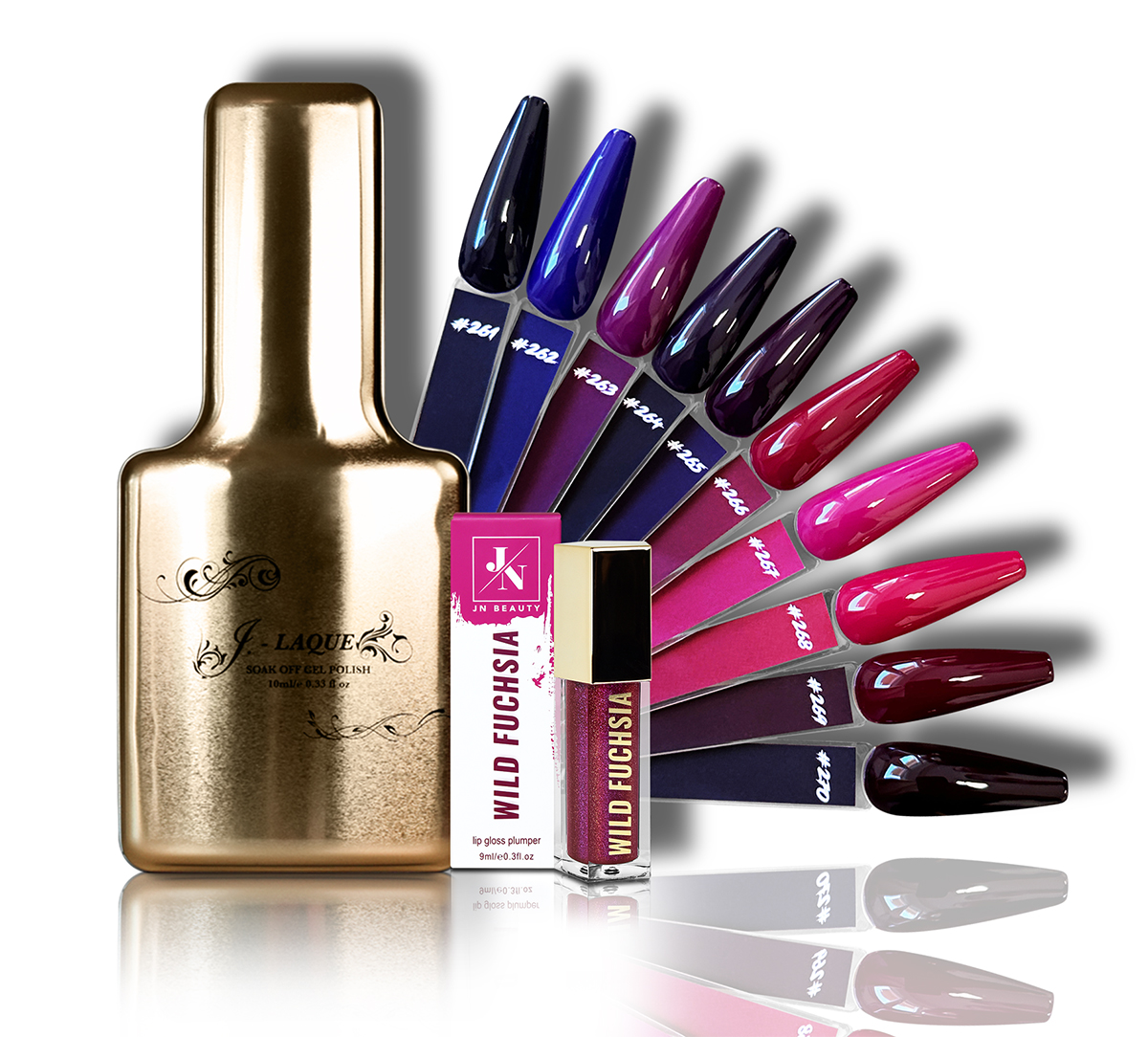 Ukoliko odabereš cijelu #moto Race me! kolekciju kao svoj izbor, ona ti dolazi u posebno dizajniranom J.-Laque zlatnom box-u, a na poklon dobiješ naš najtraženiji lip gloss Wild fuchsia - njegovi presijavajući tonovi boja i suptilni reflektirajući shimmeri stvorit će pravi plumping effect na tvojim usnicama. 💄💋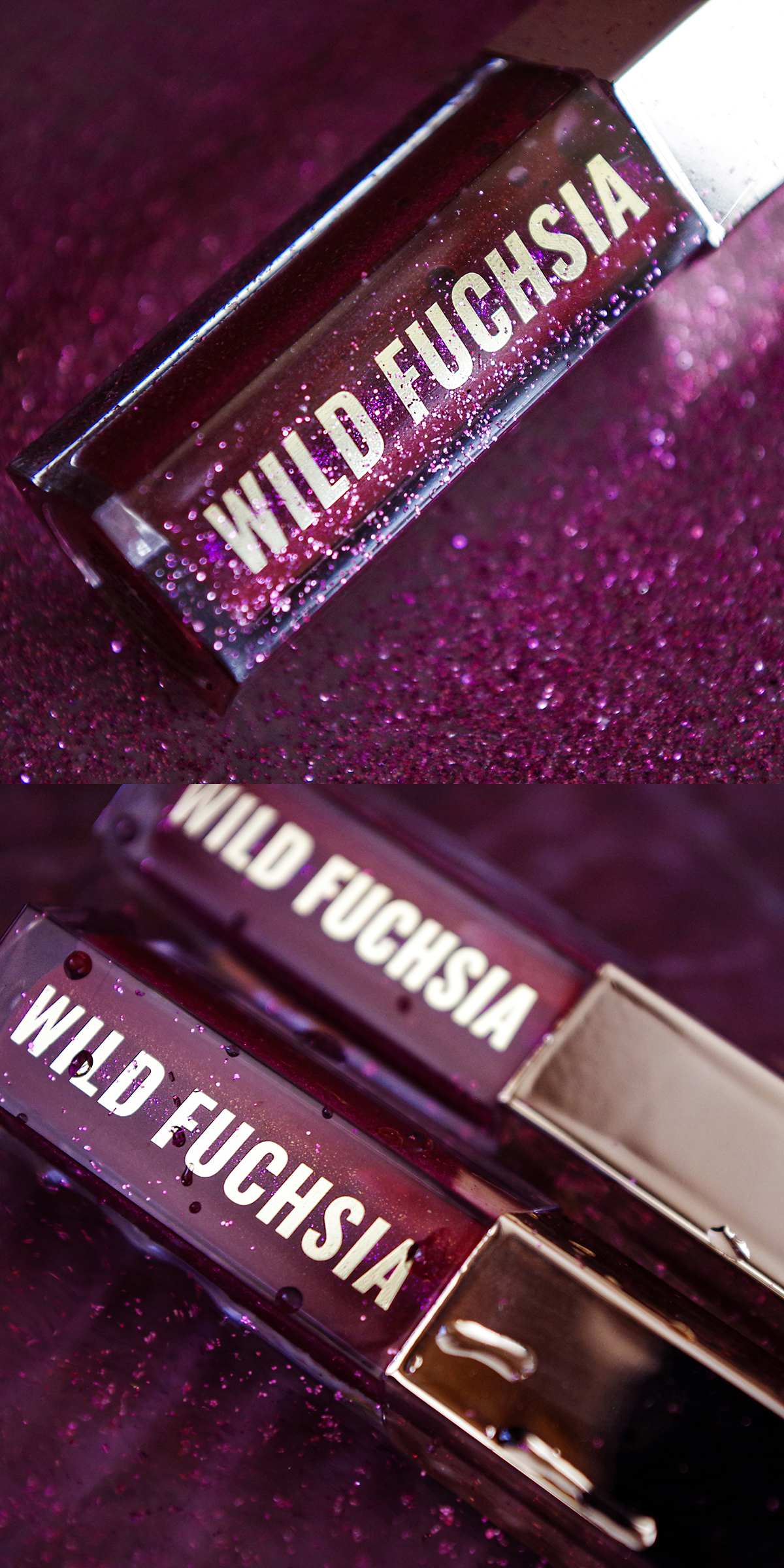 📌Deset izazovnih boja koje prati deset glittera od najfinijih granulacija koji će vas ostaviti bez daha.🔥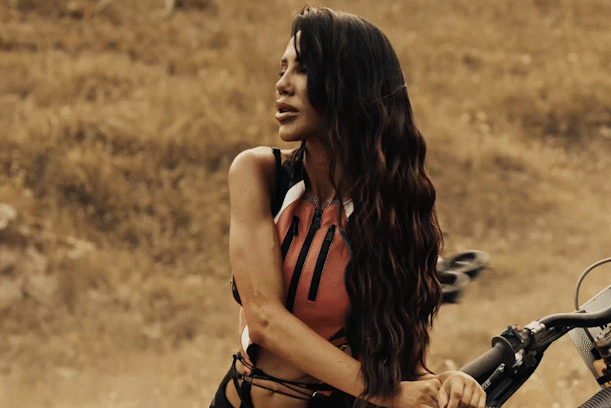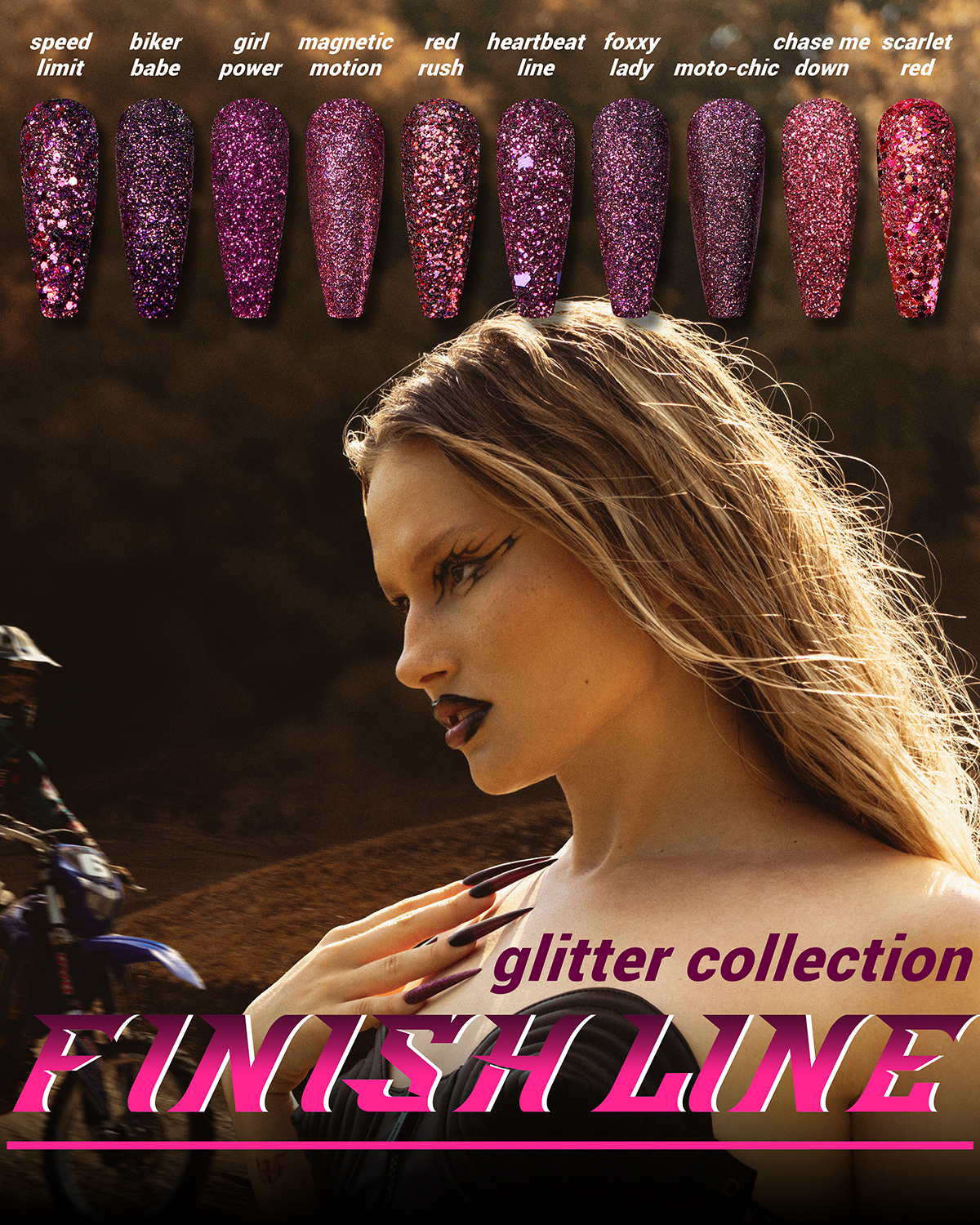 Obogati kombinacije ovih jesenskih boja s kolekcijom neodoljivih glittera - Finish line i ove jeseni budi prava #queenofthetracks.✨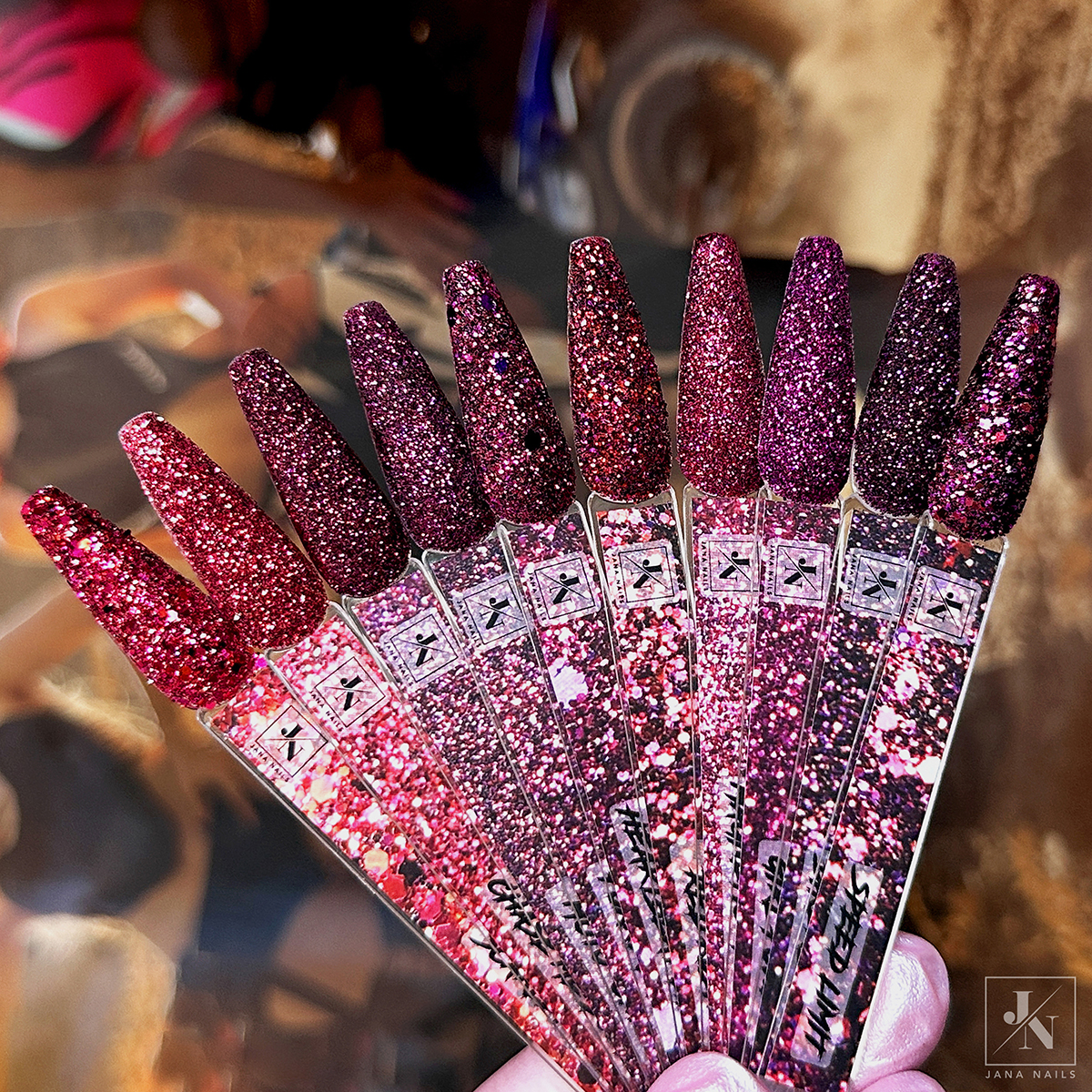 Set glittera - Finish line očaravajućih mixeva u raznim matchy kombinacijama koji dolaze na tvoja vrata u slatkoj "I'm so happy to see you" vrećici. Deset zavodljivih, tamnih, luksuznih i extra pigmentiranih glittera koji se upotpunjuju s Race me! kolekcijom, ali i s ostalim Jana Nails bojama.🔥 Glitteri se mogu kupiti u setu, ali i pojedinačno: Glitteri ✨
Zavodljivi glitteri u različitim granulacijama, kombinacijama i efektima dat će poseban touch svakoj manikuri.💅 Kombinacije su beskonačne i mogu se međusobno miješati.🤩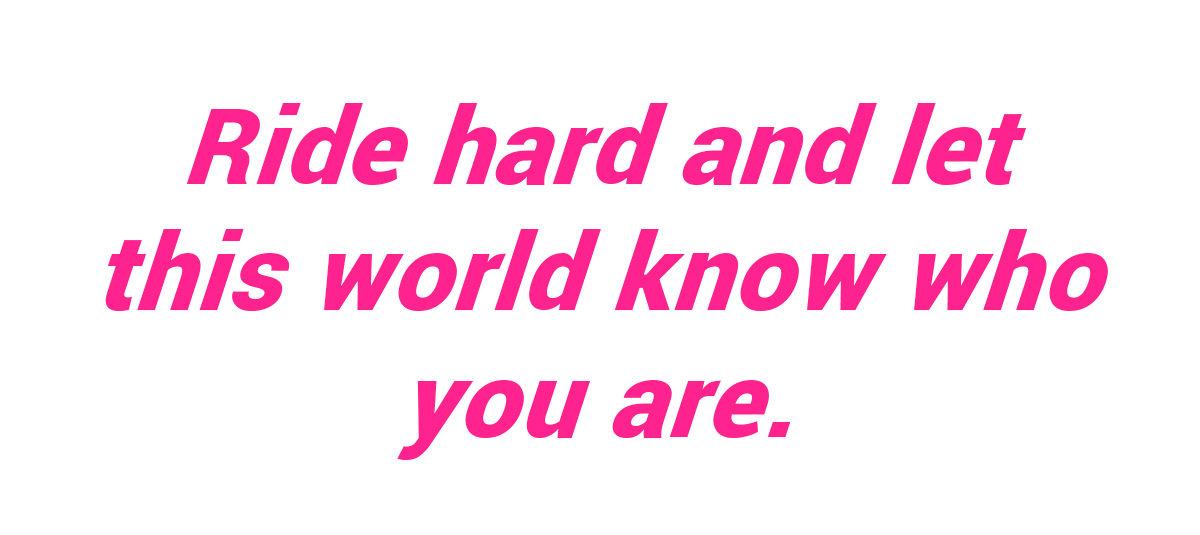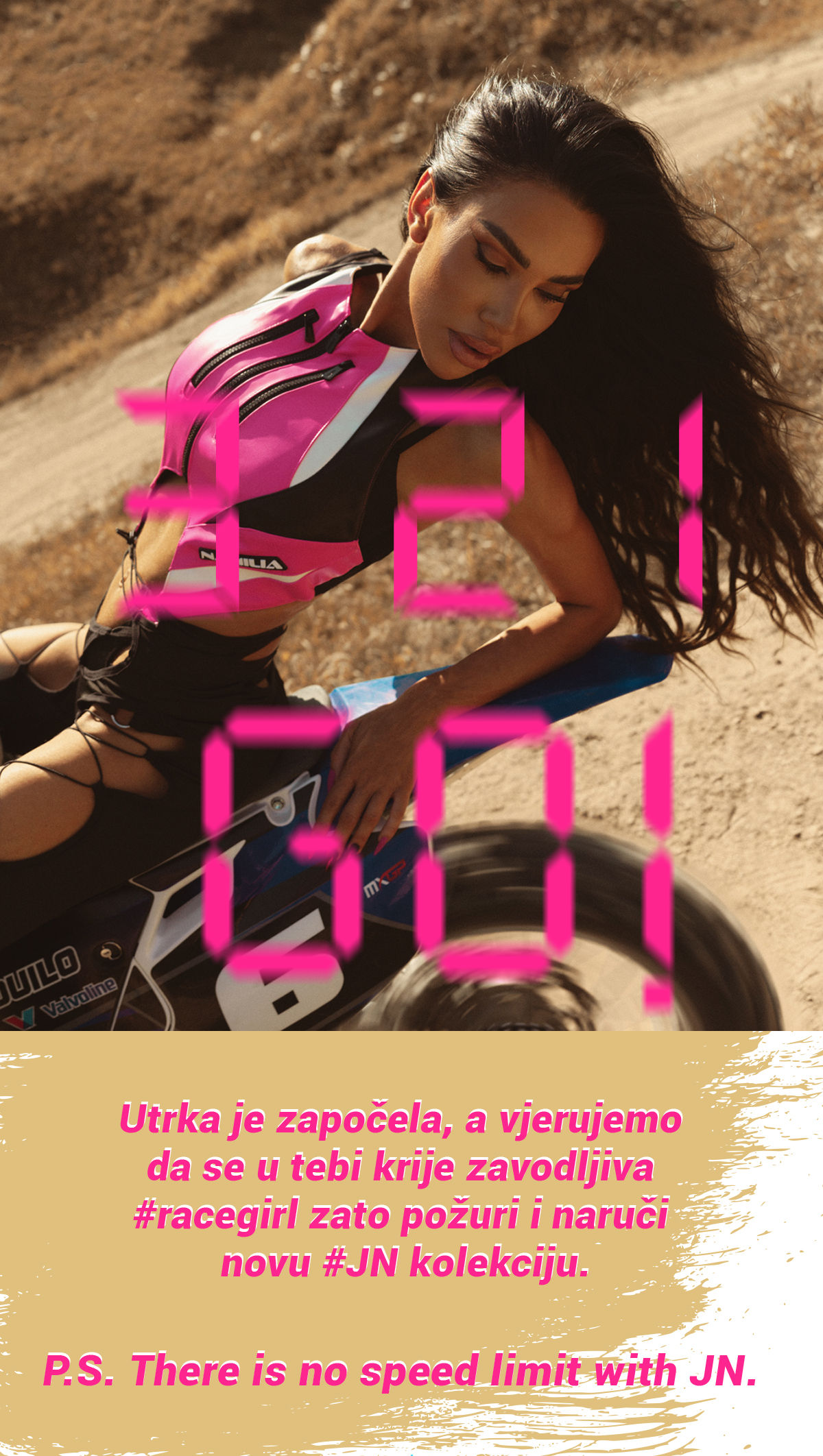 Pobijedi ovu utrku i budi prva, naruči svoju #JN kolekciju.🤩🔥 Race me!