STEP UP with COFFIN by Trina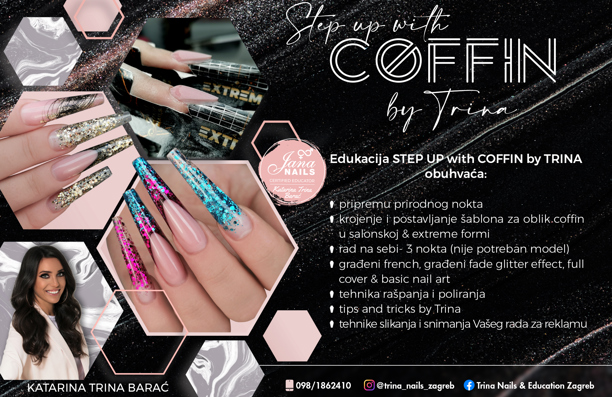 Sign in
Katarina Trina Barać
-
Ne
270 € / 2034,32 kn
Description
Edukacija STEP UP with COFFIN by TRINA obuhvaća:
- pripremu prirodnog nokta
- krojenje i postavljanje šablona za oblik coffin u salonskoj & extreme formi
- rad na sebi- 3 nokta (nije potreban model)
- građeni french, građeni fade glitter effect, full cover & basic nail art
- tehnika rašpanja i poliranja
- tips and tricks by Trina
- tehnike slikanja i snimanja Vašeg rada za reklamu
Sav materijal je uključen u cijenu edukacije.
Nije potreban modela, rad je na sebi.
Po završetku tečaja se dobiva međunarodno priznati certifikat.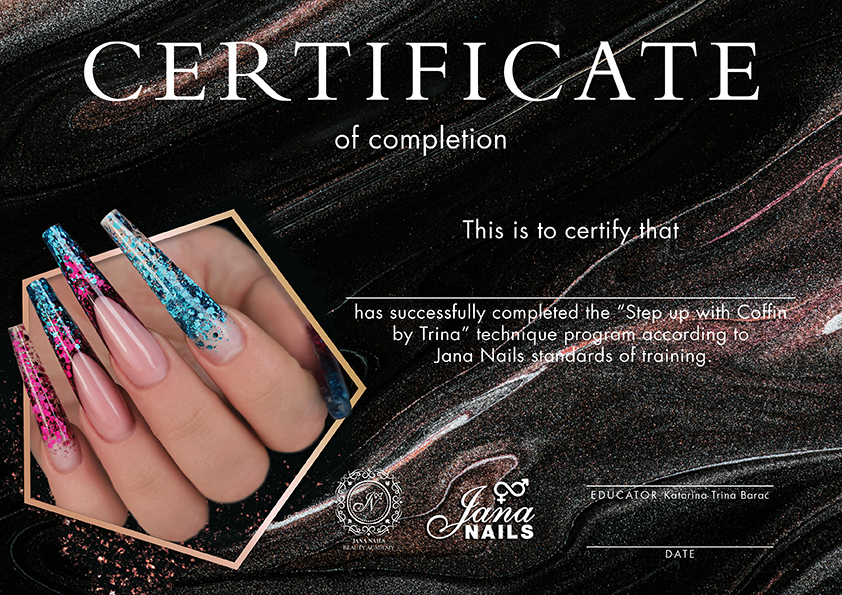 SVAKOM POLAZNIKU ODOBRAVAMO -10 % NA PRVU KUPOVINU